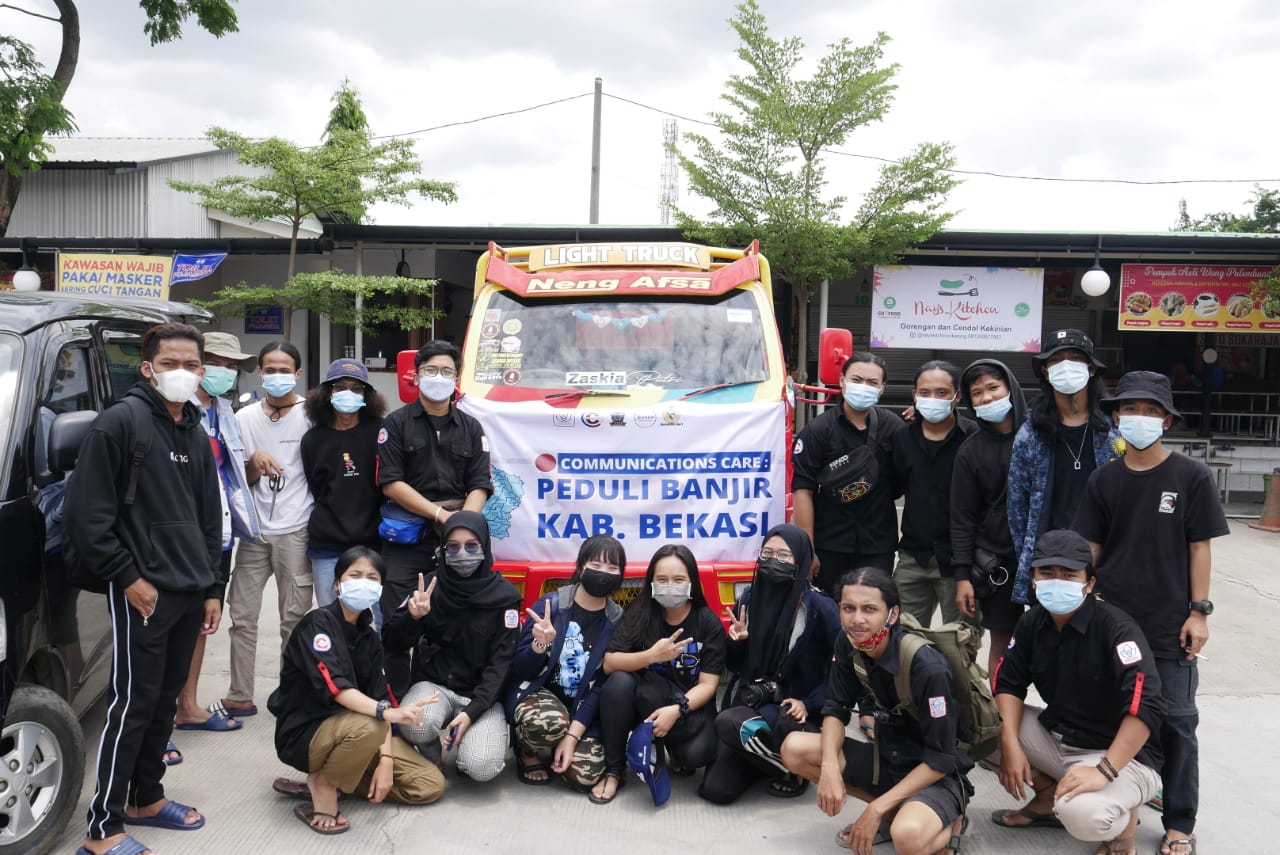 PresUniv Students Aid to Floods Victims in Cabangbungin, Bekasi
6 Mar, 2021
The intense rainfall since the beginning of 2021, has caused the Citarum river embankment to break. Some areas in Bekasi regencies flooded. Responding to the floods situation, President University (PresUniv) Communications students, through the "Communications Care" program, distributed aid to the floods affected residents in Cabang Dua, Lenggahsari, Cabangbungin, Bekasi, on Sunday (28/2).
The donations collected by student team since 16 February 2021. All the donations were distributed in the form of clean water, groceries and sanitation kits. The donations were distributed after conducting a needs survey at the floods location. The difficult access to the floods location did not dampen the enthusiasm of the student team who also distributed aid to the flood locations evenly.
Titus's story, one of the members Communications Care team "It's definitely exhausting. However, seeing the happy expressions of the residents, the feeling of fatigue was immediately forgotten." Communications Care is a program initiated by the President University Major Association, Communications (PUMA Communications). (Pryanka Ramadini, Communications Studies. Photo: Titus).