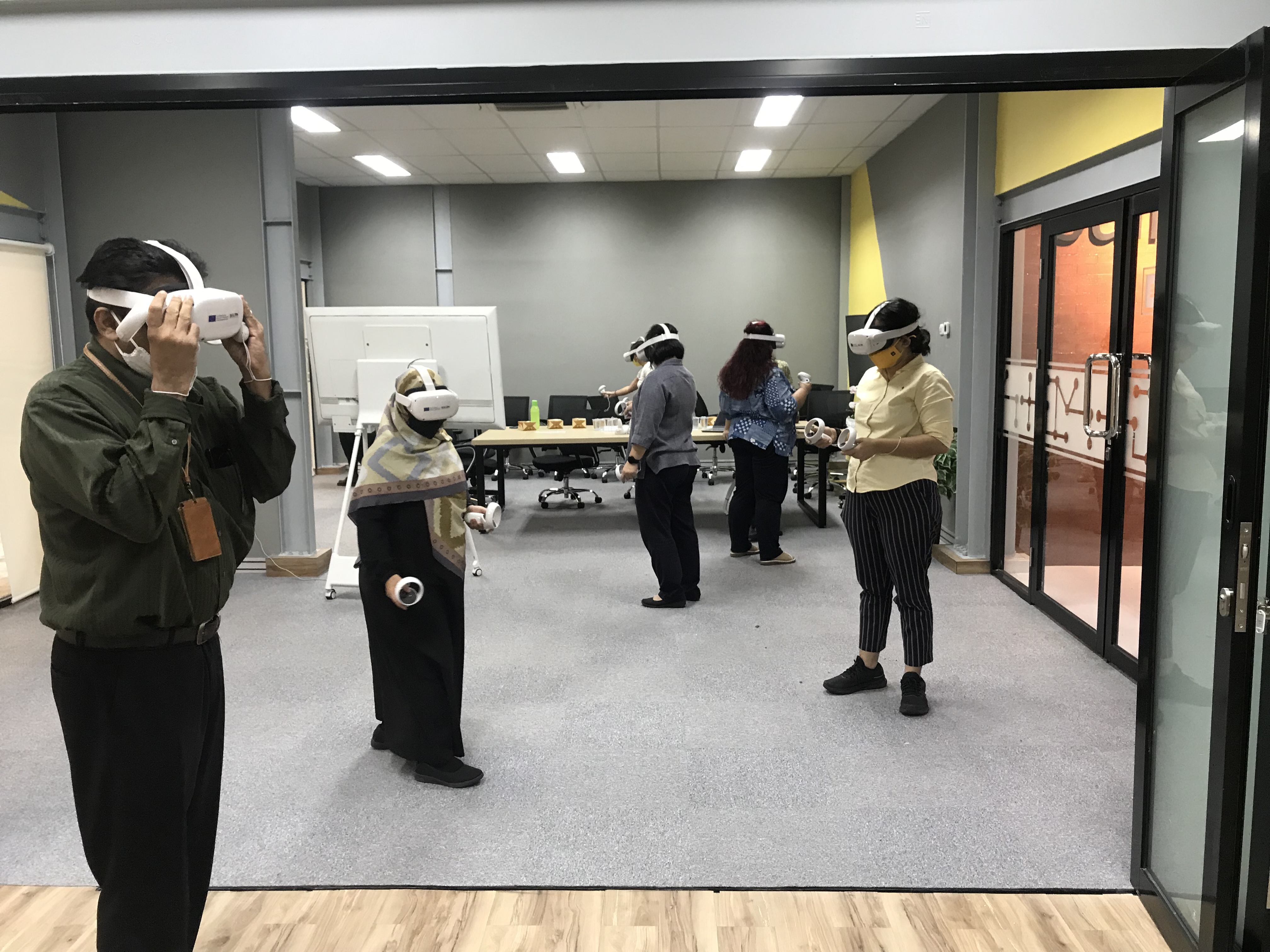 VR Training at President University
5 Nov, 2022
On October 26, 2022, the President University Disaster Management Center held a VR training for President University Students. The training activities were held at the Fabrication Laboratory building of the President University Convention Center. The training was delivered by one of the Faculty of Business and Environmental Engineering lecturers namely: Felix Goenadhi, S.Psi., M.Par, and Dr. Ir. Yunita Ismail Masjud, M.Sc. Students, staff, and lecturers of President University attended the VR training. The training went smoothly for approximately 2 hours. This activity is part of the ERASMUS+ CBHE BUiLD project which is partially funded by the European Union.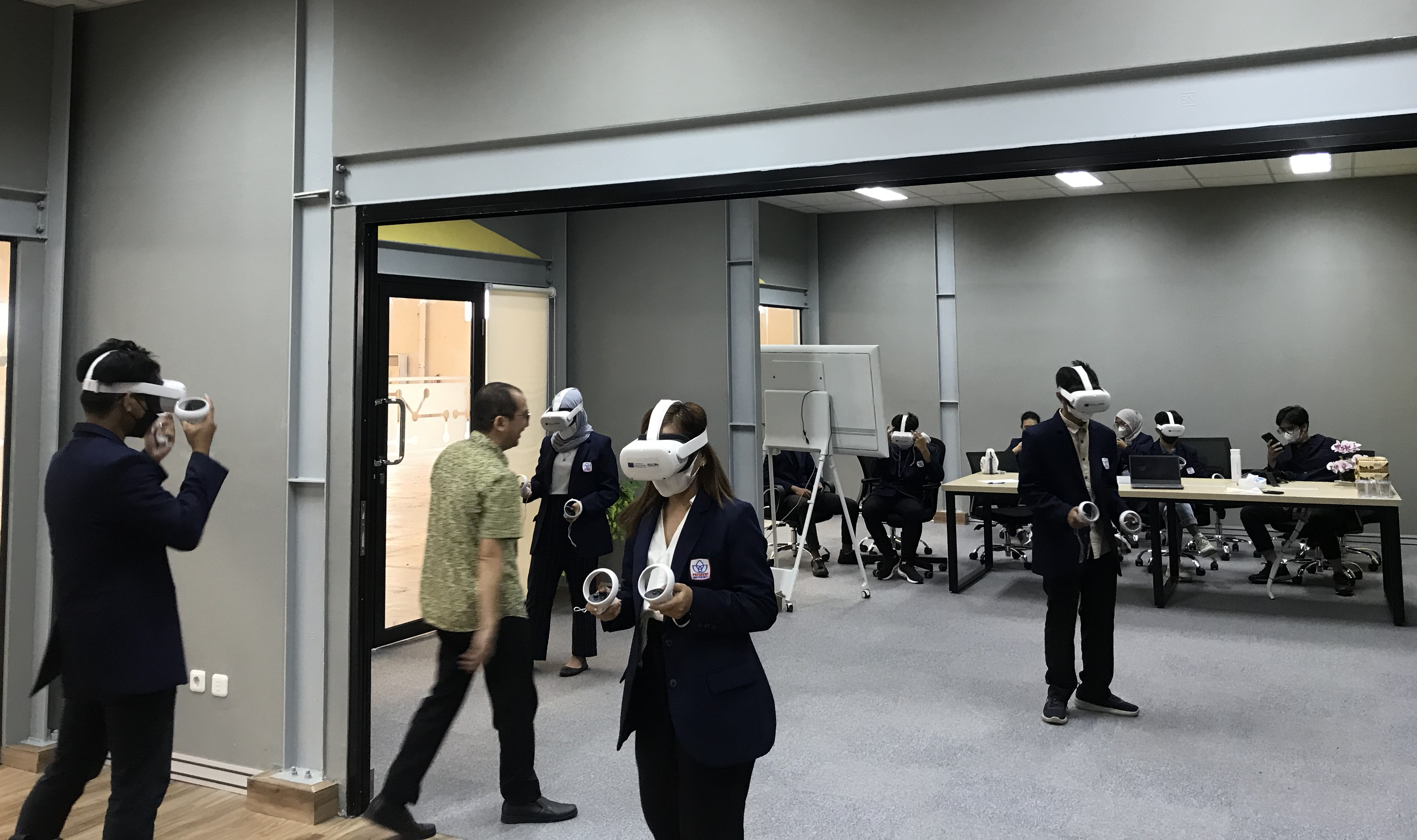 Beginning with an introduction to VR, the activity continued with a question and answer session and ended with the use of Oculus VR equipment with the BUilD Disaster Application. According to Felix Goenadhi one of the organizers of the training, this training aims to provide a simulation of what happens when a disaster such as an earthquake occurs. Then the President of the university also carried out installations for fire fighting training in VR which can describe a situation to students, staff, and lecturers when a fire occurs at a location. "By holding this training, the center wants more students, staff, and lecturers to understand VR because it will be used as a simulation of a disaster situation for the community and society so they will understand what to do if a disaster occurs," explained Felix Goenadhi.
Felix Goenadhi added, he was sent to hold more training for President University students, staff, and society.