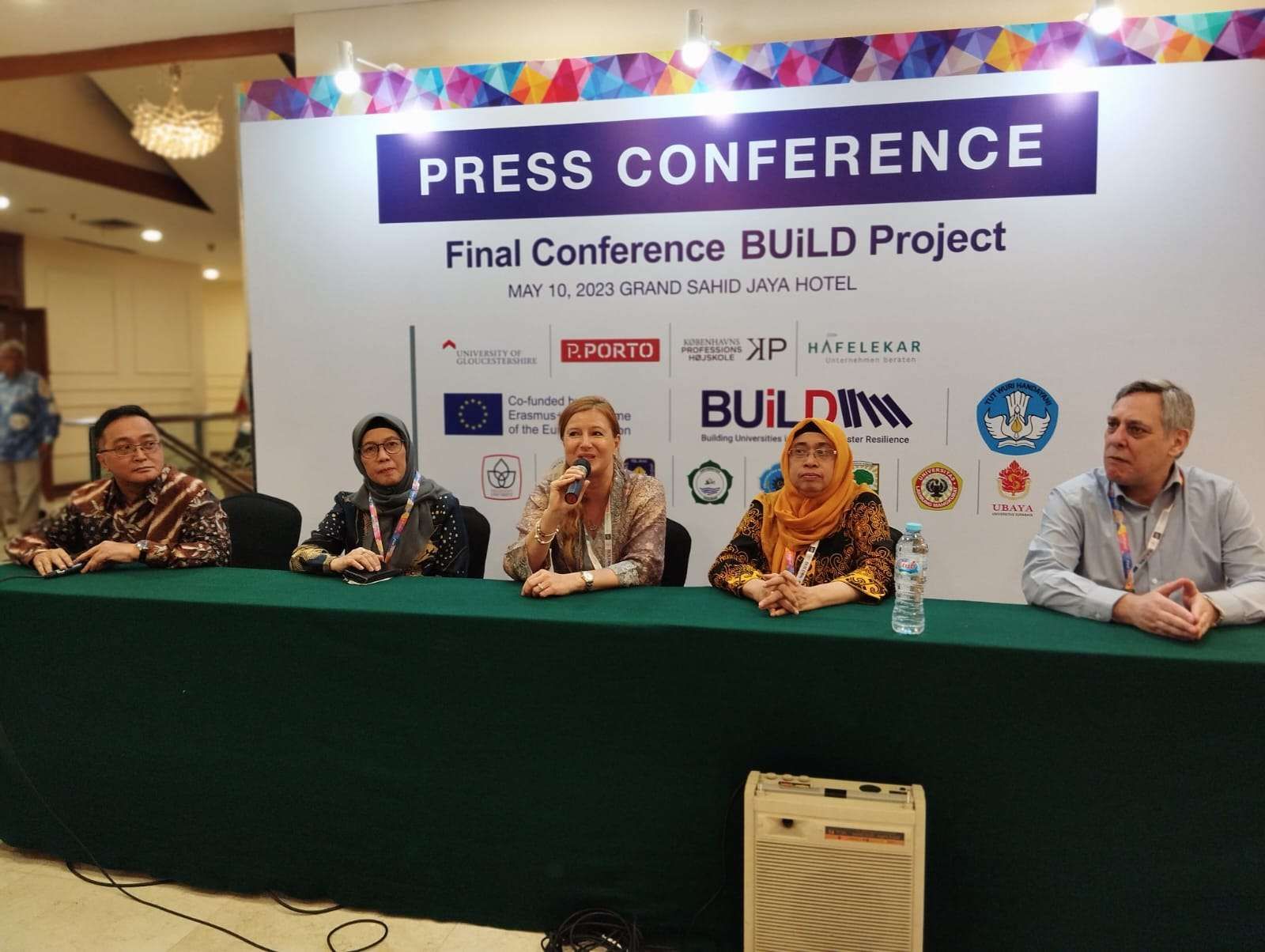 Universities Play an Important Role in Building Disaster-Resistant Communities
11 May, 2023
KBRN, Jakarta: The Ministry of Education, Culture, Research, and Technology (Kemendikbudristek) stated that universities play a crucial role in building a disaster-resilient Indonesian society. This was conveyed by the Acting Director of Learning and Student Affairs at the Directorate General of Higher Education of Kemendikbudristek, Sri Gunani Partiwi.
"In this context, universities need to play a role, especially in building an Indonesian society that is resilient to disasters," said Sri during the Final Conference of the BUiLD Project in Jakarta on Wednesday, May 10, 2023.
Sri further explained that this role can be aligned with the concept of the Tridharma of Higher Education, which includes teaching, research, and community service. According to her, universities can contribute by preparing competent human resources in this field.
"This means that human resources should have resilience to disasters and be able to mitigate their impact using scientific and technological approaches. This applies both before, during, and after disasters," explained Sri.
Furthermore, another role that universities can fulfill is providing research facilities and infrastructure. Sri explained that universities can conduct research on disasters, develop it, and apply it through knowledge management.
"The disaster response strategy of universities is already included in the National Research Master Plan (RIRN) 2017-2045. The plan focuses on 10 areas, one of which is disasters," said Sri.
Project leader of Erasmus+ Building Universities in Leading Disaster Resilience (BUiLD), Nadine Sulkowski, stated that the research role of universities is needed because disasters resulting from global conditions will have an impact on all aspects of life. She mentioned that the research results can be used for risk management.
"The research is related to developing and implementing real added value through various initiatives related to risk management. Additionally, it involves developing various concepts and programs that will be needed in the future," said Nadine.
She emphasized that resilient research is an idea that needs to be promoted, in line with Indonesia's vision of disaster resilience.
"We know that the frequency of disaster events may increase, so the strategies that emerge from this research become an important part holistically. The role of universities with their research becomes crucial for the policies that will be implemented for risk management," explained Nadine.
Meanwhile, David Rubens, the Executive Director of The Institute of Strategic Risk Management (ISRM), stated that various issues, especially climate change, have an impact on all aspects of life. Therefore, universities and the academic world need to contribute.
"This includes developing and implementing programs that provide real added value, especially through various initiatives related to risk management," said Rubens.